Products
Interfruit is a papaya specialist. More than that, it is a specialist in connecting the best Brazilian papaya with the international market. Very appreciated around the world, papaya has in Brazil ideal climate conditions for the production of high quality fruit with high level of productivity.
Interfruit's partner crops are located in two states that are particularly favorable: Espírito Santo and Rio Grande do Norte.
Interfruit supplies, mostly, the Golden and Formosa varieties. They differ in size, shape and consumption time, that is, the time the fruit takes to ripen.
Golden Papaya
Golden Papaya is slightly smaller and can be easily recognized by its pear like shape. Its lighter orange colored pulp has a softer and creamier taste, which makes it perfect for an individual meal.
Learn all about Golden Papaya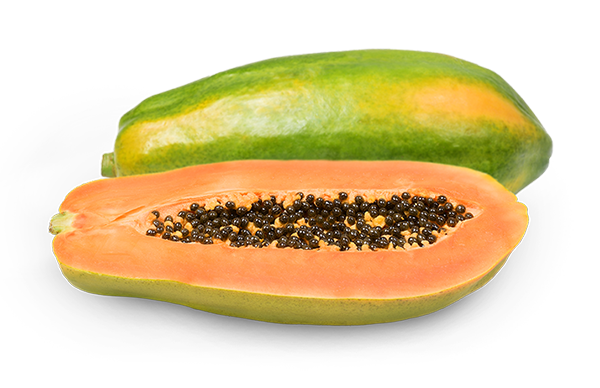 Formosa Papaya
The Formosa variety is considerably larger. Its pulp is darker orange, closer to red and its shape is longer. The fruit has a rich and strong flavor. Its consumption cycle is longer because its ripening cycle takes longer.
Learn all about Formosa Papaya